ICT skills placement of person respect to EUCIP/ECF european standards

analysis of the personal psycho - behavioral characteristics

analysis of the current position in the organisational structure

the concerted relocation of the person in an other role or its preservation, in both cases with a training plan which updates and completes the necessary skills, eventually with a coach/tutor support for a certain period of time.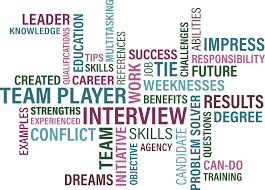 ACR ICT intervention tipically develops for each person in different stages:
a) one or more meetings with the client and the responsible for acquire information on his career and his current position (job description of current position, curriculum vitae, certifications, publications, etc), in addition to know their judgements on person both in professional terms and behaviorally;
b) "self-evaluation" of the invidual through "expert system" via web, known as RADAR, which allows to identify the most similar profiles compared to EUCIP/eCF ones in view of the provided answers;
c) technical interview to check self-evaluation skills; the interview is carried out with an expert consultant certified eCF;
d) psycho-behavioral interview; this interview is usually held together with technical one, in critical cases and/or in those agreed with the client it is performed with an expert HR manager;
e) drafting of a personal report which tipycally contains the following features:
The main similar profiles emerged from led self-evaluation (including through expert system AICA for eCF);

Identification of the most pertaining profile to current role and to that desired one in the long term, the target profile

Assessment's evaluation reliably and sharing (or not) of the findings

Strenghts and weaknesses, both on a technical level and aptitudinal one

Identification and sharing of the role, current or target one

Determination of the main steps, training or not, in order to strenghten and improve the current role or to achieve the target role.

The training plan and/or support to coaching
f) possible customized intervention for support (coaching) and training.